On the afternoon of March 6, 2020, in accordance with the school's spirit of "no return to school, no cessation of online education", the general education course "Italian and Italian Culture Fundamentals" jointly opened by Professor Wu Jianli of and Italian teacher Riccitelli Nunzio is put on air through Cloud Classroom Zoom. 46 students from different majors, different grades, and different regions entered the live broadcast room at the same time and took their first Italian class. Professor Wu Jianli introduced the background, teaching content and teaching objectives of the course to the students. Mr. Nunzio enlivened the class with easy-to-learn Italian greetings. The interaction between teachers and students was smooth. After class, students still review the class and communicate with teachers in the Wechat group.
The teaching content of this course mainly includes two parts: the introduction of Italian and the basics of Italian culture. The current courses are for undergraduates from various colleges in Nanhai campus. The teaching goal is to help students master the introductory Italian communication skills and understand Italian culture and history and art, etc.
The Nanhai campus will set up a European Center (under preparation) to provide services for the international professional development of teachers and the international growth of students. "Fundamentals of Italian and Italian Culture" is one of the series of courses offered by the European Center and the International Business College. In the future, German, French, Spanish and other language and cultural courses will be launched one after another. The European Center takes multilingual and cultural learning as an entry point, it aims to open a mind and build a platform for the multi-learning and development of teachers and students. In the future, the European Center will gradually expand into short-term study tours, exchange student study, foreign student study, cooperative education, scientific research cooperation and other fields, and contribute to the cultivation of the diverse international atmosphere of the Nanhai campus.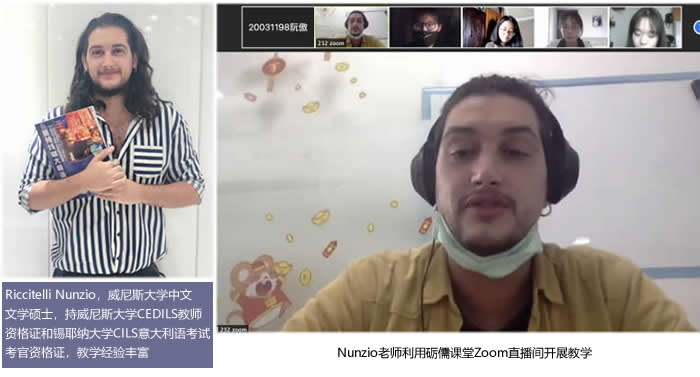 Date: 2020-03-11